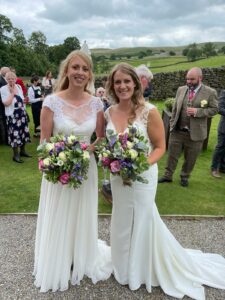 Hi Sharon
Thank you so much for the dress, just getting back to normality after our honeymoon! I've attached a picture, luckily our dresses complimented each other very well!
Many thanks again 🙂
Amy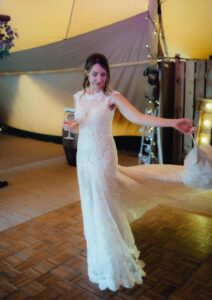 Hi Sharon!!!
Wow, we had such an amazing wedding day and I can't believe how many compliments I had on my dress!!! Everyone said it was the nicest wedding dress they'd ever seen 😮 Thankyou so much for helping me find my dream dress!!! There was no other dress I could imagine having! It was just perfect 🙂 Just thought I would send you some photos as the professional ones finally arrived 😁
Thankyou again!
Harriet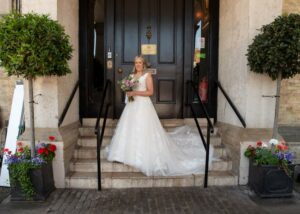 Hi Sharon,
Just wanted to say a massive thank you for helping me find the perfect dress. I felt amazing on our special day. Although very warm!!
We had an amazing day and would do it all again tomorrow. Our day was perfect.
Aimee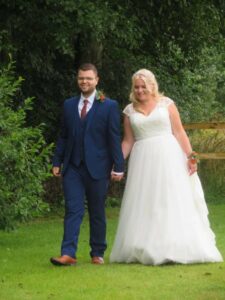 Thank you for helping me find my perfect dress. I loved wearing it all day and all my guests were surprised i was in a long dress. Which is what i wanted! Something that wasn't me but was perfect for me. It had a little bit of everything and everyone admired it. I felt amazing in it!! Thank you again! 
Carrie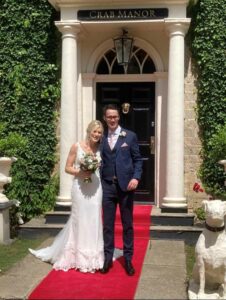 Hi Sharon,
It was such an amazing day, the venue was just perfect.
Thank you so much for all your help and letting me keep my dress there.
Jo Xx